Top 10 Android App Development Companies – July 2020
Finding the right android app development company for your projects can be a difficult job with a lot of app development agencies in competition. One option for you is to search on Google, come across literally thousands of listings, visit individual websites, and then use your discretion to hire one of them.
Another option, a far better option, is going through the listing on our directory. Here we have listed the top 10 android app development agencies. Our team has undergone a set of research parameters such as – expertise in android app development, years of experience, client reviews, and online reputation. Explore these top android app developers and find the right partner for your business.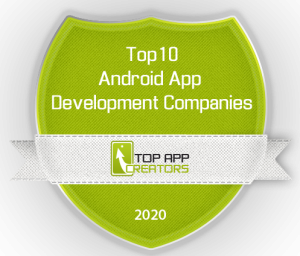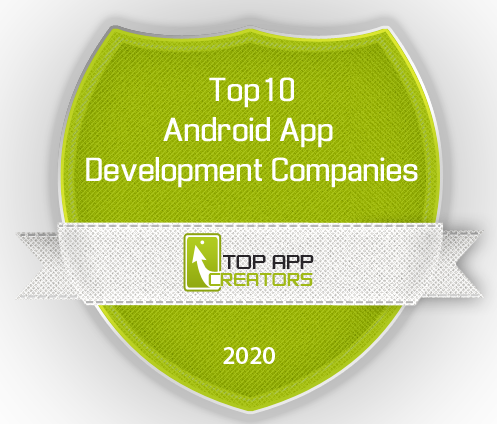 TouchInstinct is known for creating definitive mobile experiences for Android, iOS, and Windows. The company has built a stellar reputation among all app development companies for delivering amazing apps on-time. 
As a feather in our cap, we are recognized as a top iOS app development company by our clients as we employ result driven methodology to build competent iPhone apps that deliver high ROI.
Touch Instinct's client base includes Russian companies (MTS, MegaLabs, Svyaznoy, Meduza) and international market majors (Riot Games, Omnigon, Rumble, Squawk Surveys). 
Hourly Rate: $25 – $49/hr

No. of Employees: 10 – 49

Founded In: 2011

Location: Russia
The better bunch is an award-winning digital development company specializing in mobile apps for iOS and Android. Our resources include a dozen in-house top mobile app developers and a very large network of external talent.
With our strong team of top iPad app developers and experts in project management, we are a perfect fit for a global agency or a client with a clear iPad app vision.
The company particularly pride itself on the quality of analytics and design of mobile apps. Our primary experience lies within the area of the internet of things, productivity apps, and content-based apps. We do app design and development for smartphones, tablets, TVs, watches, and other wearables, both front- end and back-end.  
Hourly Rate: $25 – $49/hr

No. of Employees: 10 – 49

Founded In: 2011

Location: United States
Lemberg is a technology consulting, software & hardware engineering company.
Startups and established businesses rely on our industry expertise to build new products and deliver digital transformation.
Throughout the years, we have gained a proven experience in delivering ambitious mobile and web projects across different industry domains.
We know how to build successful B2B and B2C solutions for travel, communication, media, e-publishing, and we are aware of strict requirements and security standards for healthcare projects and enterprise apps as well.
Hourly Rate: $50 – $99/hr
No. of Employees: 50 – 249
Founded In: 2007
Location: Ukraine
4.Raizlabs
Raizlabs is a mobile software development company with offices in Boston and San Francisco. We have been crafting award-winning apps since before the launch of the iTunes App Store in 2008.
Hourly Rate: $150 – $199/hr

No. of Employees: 50 – 249

Founded In: 2003

Location: United States
5.Stfalcon
Stfalcon is a software development company with a focus on logistics, travel, healthcare, and e-commerce solutions. Our web solutions are based on the Symfony framework, our mobile teams handle cross-platform and iOS / Android native application development. 
We work with the top private parcel delivery service in Ukraine, delivered applications for the largest German bus tickets operator, and helped many companies to grow with our development effort. Get in touch with us so we can help you! 
Hourly Rate: $25 – $49 / hr

No. of Employees: 50 – 249

Founded In: 2009

Location: Ukraine
We are a technology company with a proven track record of partnering with organizations to deliver innovative mobile and cloud solutions & products
Hourly Rate: < $25 / hr

No. of Employees: 50 – 249

Founded In: 2008

Location: India
Walt Disney, Entrepreneur.com, Insomnia Cookies, Bay Alarm Medical, FreshDirect, Landmark group are some of our clients, for which we have transformed businesses. Brainvire is a Digital Enabler and an IT consultancy firm that has fueled Fortune 500 companies and startups.
Our core expertise lies in Industry 4.0 technologies like Artificial Intelligence, IoT, Machine Learning, Cloud Computing, and Blockchain. Some of the applications built by us have been lauded by the United Nations, and many others have made headlines in the leading news dailies of the US.
Having head-quarters in Dallas, and offices in the USA at New York, California, & Utah, UAE, and Kuwait. We are a 700+ strong workforce of IT innovators, with 1500+ successful projects. From creating innovative solutions for retail giants to world-class experiences for top consumer brands to streamlining the financial processes of e-commerce bigwigs, our capabilities are vast and adaptable.
We deal with open-source frameworks like Node.JS, Python, PHP, and also offer premium Microsoft solutions to our clients. Our geographical presence spans over 11 international locations. It allows us to provide on-site, near-shore, and off-shore solutions to our global clientele.
Hourly Rate: $25 – $49 / hr

No. of Employees: 250 – 999

Founded In: 2000

Location: Plano, TX
8.10Pearls
Simply put, 10Pearls is an industry-leading technology partner. We have a culture of innovation, uniquely designed to imagine and build mobile applications and custom software for the future. Let's build something together!
Our work is a conucopia of emerging tech and digital transformation. We're also recognized by top research firms, including Gartner and Forrester.
10Pearls offers a complete suite of application and software development services, and we would love to partner with you.
Hourly Rate: $25 – $49 / hr

No. of Employees: 250 – 999

Founded In: 2004

Location: Washington, DC
9.ArcTouch
We design lovable apps and develop technology for the connected world.
Expertise: mobile & voice apps, web sites, blockchain, IoT smart products
Services: strategy, UX/UI design, engineering, DevOps, QA, support
Hourly Rate: $50 – $99 / hr

No. of Employees: 50 – 249

Founded In: 2009

Location: San Francisco, CA
Mobisoft Infotech is a mobile, web, and cloud-based solutions provider that brings forth beautiful and innovative mobility solutions to resolve complex business problems of startup, SME's, and Large Enterprises. 
Our team has in-depth experience in Android,iPhone & Mobile Application Development along with creative and Market specific product development. It is inclusive of highest caliber software designers and developers versed in development standards, best practice methods, and most popular as well as cutting-edge development platforms and technologies.
Hourly Rate: $25 – $49/hr

No. of Employees: 50 – 249

Founded In: 2009

Location: Canada