Windows app development is slowly gaining ground in the said field. Even as of this writing, the Windows phone is certainly showing a lot of promise, considering the plethora of highly unique features that it is able to offer to mobile users. Indeed, if there is one mistake that marketers shouldn't make when it comes to app development, it is making their apps only available to a limited number of platforms.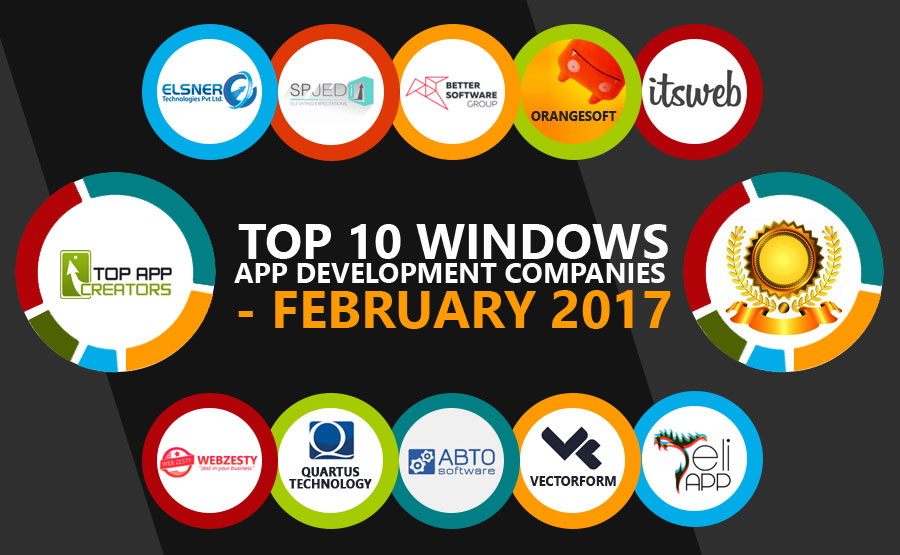 With the aid of a verified professional app development company that also offers the development of apps for Windows phone, you would be able to easily reach out to a customer base that you may have missed out on in the past. The factors that we prioritized when making this list was, of course, the experience of each company, besides the number of successful projects that they've done as well as their overall reputation.
With that said, these are the Best Windows Application Development Firms that we highly recommend for February 2017:
Elsner technologies is a Fremont-Based Magento development company offers Magento development, Professional SEO services, web development services, responsive web design services, android app development, ASO services and e-commerce store development in the USA. We are known for building Magento e-commerce store. Hire Magento developer from Elsner to grow e-commerce sales 3X faster. Get in Touch now to discuss your project with experts.

For a decade, SP Jedi has been helping companies function at their highest level in the technology arena. We're not trying to be the biggest consulting group in the market, but we are dedicated to providing our clients and customers with the most accessible and reliable service.

We possess strong technical expertise in custom application development, UX/UI research and implementation, system and software integration delivering all on multiply platforms and all types of devices.

Orangesoft is all about Mobile Application Development. We develop different mobile applications under iOS, Android and WP for over 4 years and are happy to share our experience in development of business apps, large social networks, Indoor navigation apps, games and animation apps. In addition to developing applications for clients, we provide outsourcing and outstaffing (contracting) services, and also we develop our own products.

ItsWeb is a UK based full service web designing, internet marketing and Software Solutions Company. The company was created in 2009 by a team of experienced web analysts. The firm offers a wide range of web based services ranging from web programming, graphic designing, web hosting and management to mobile applications.

Webzesty Ltd – We are known for our Web Design Services and Web Development Services across UK. We have created a benchmark for our outstanding services in field of IT. We have multiple of Web Services provided such as Web development; Web Design; SEO services;PPC services; Digital Marketing Services; and Mobile App Development services.

Quartus Technology is a Connecticut based Mobile Application Development Firm. We serve companies in the New York City Tri-State area, as well as have a national client base across the United States and Canada. Our client base is pretty diverse. We cater to all sizes and shapes of clients ranging from individuals to start-ups and from mid-size companies to Fortune 100. We specialize in developing Mobile Apps for iPhone, Android, Blackberry and Windows Mobile platforms.

ABTO Software is a global provider of IT outsourcing and high-end software development services. We deal with custom software solutions, IT consulting, business applications, web development and design. ABTO started its activity in 2007 accomplishing some science intensive projects. ABTO Software delivers diversified services in performing full or limited cycles of custom application development.

Vectorform is an invention company that creates digital products and experiences for the world's leading brands with a focus on Mobile, Augmented and Virtual Reality, Internet of Things, Smart Home, Connected Vehicle and Wearable Technology.

TeliApp is an actionable data insights company that specializes in deep learning with a focus on human behavior prediction and applied behavior analysis. Our SaaS platform Follow Us applies our technology and enables businesses to grow their customer base by organically increasing their relevant social media footprint.