The wearable market is US$ 4 billion – and expanding. Researches prove that the wearable technology is fast becoming an integral part of everyday life of millions of customers across the globe. From health and fitness to work planning and lifestyle, wearable technology is receiving a wide acceptance from the world, and with the full advent of IoT, would become indispensable in our daily lives.
A ripe opportunity for brands to get closest they can ever get to their customers, literally!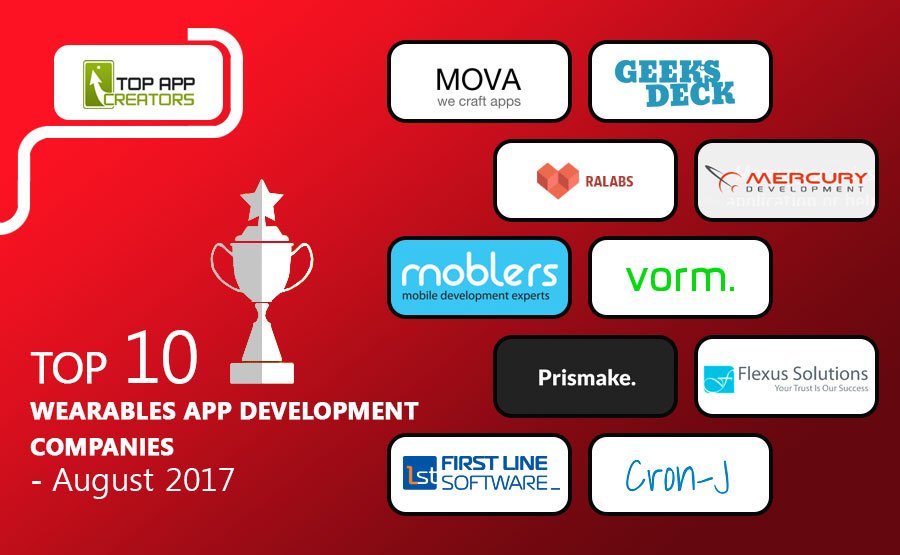 Yes, but brand owners and marketers are increasingly finding it difficult to find technology partners who could create apps most suited for wearable devices. While there are hundreds of self-proclaiming app developers on search engines who swear by their ability to build apps for wearables, rarely anyone scores fully on parameters of professionalism, skill, customer service, pricing, innovation, etc.
This gap is effectively being bridged by Top App creators, a platform that lists the best ten Wearables app development companies each month.