An enterprise app on your mind? Well, while you may find hundreds of app development companies in your very own neighbourhood, developing an enterprise app requires much more from your technological partner. A streamlined thought process and technical and administrative expertise are just as important for any enterprise app development company to do full justice to such a project. It is a pity that there are only a select few enterprise app development companies who are professional and skilled enough to create a compelling enterprise app. The trouble is how to find them from the crowd.
Top App Creators is a platform devoted to finding out the best app development companies in various categories such as iPhone apps, Android apps, apps for Wearables, enterprise app, etc.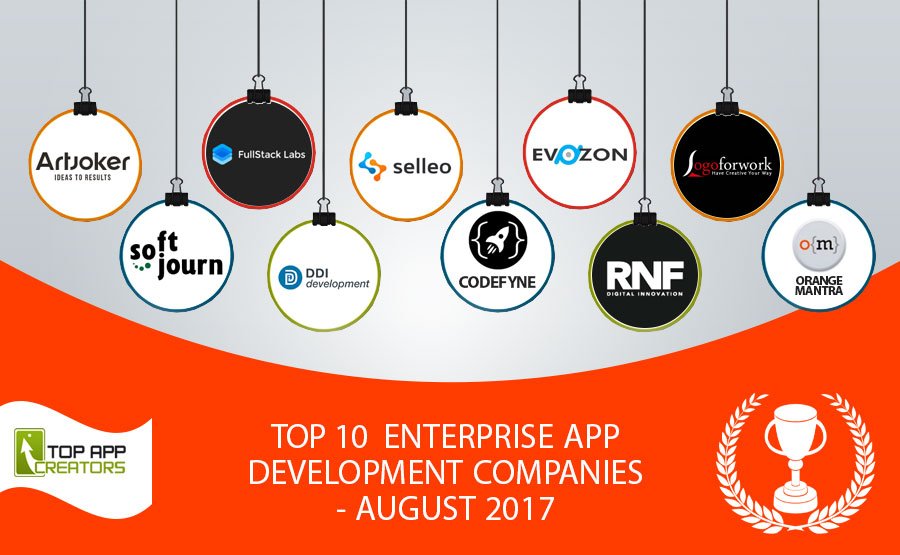 The online platform scours the market to find the best ten app development companies in each category. That is why Top App Creators has become the one-stop search platform for several brands looking for the best in class app development companies around the world.
Here are our Best Enterprise App Development Companies August 2017: