Top 10 iOS App Development Companies August 2020
Developing an app for the iPhone that would be well-received by users or that you yourself intend to use privately on a long-term basis requires nothing less than the touch of professional app developers. Of course, this is assuming that you have none or limited knowledge about app development as a whole. If you already have an idea about how you want your app to look or function, though, then availing of the services of an excellent iPhone app development company would certainly make it easier for you to have it come to life.
This is why we wish to help you in your search by giving you a list of the top, proven iPhone app developers that are still actively accepting clients at present. We have provided a brief background on each one, and we encourage you to take the time to read them as they would really give you a good preview of what you can expect from each company.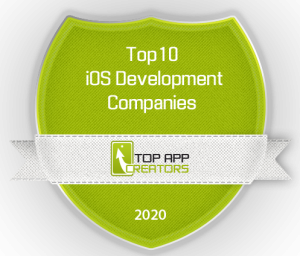 Promatics since its inception has been committed to delivering services that surpass excellence and tailored to cater to the needs of an ever-evolving digital landscape. Promatics designs develop and delivers web and mobile applications that drive today's businesses, ameliorate and enhance business capability, reduce customer acquisition lead times, accelerate top-line growth, create better brand and ultimately beat the competition.
Hourly Rate: < $25/hr

No. of Employees: 50 – 249

Founded In:2008

Location: United Kingdom
MOBILE EXPERTISE: If you can dream it, we can build it. Intelligent apps require brilliant design and intuitive product strategy. We analyze and design every aspect of your project to ensure that its engaging, stylish, and easy to use.
mHealth: we empower people to live longer, happier, and healthier lives via mobile health apps. Our team of health tech experts create custom first responder tools, connected health devices for remote monitoring, caregiver support tools for outpatient services, and innovative ways to deliver emergency medical care.
Internet of Things: home automation tools, smart BLE connected devices.
FinTech: mobile banking, P2P payments, mobile commerce, data visualization and market intelligence.
EdTech: learning systems, gradebooks, educator empowerment tools.
Social media: photo and video, messaging, chat engines.
Geolocation + mapping: on-demand services, points of interest, turn by turn directions.
Hourly Rate: $100 – $149 / hr

No. of Employees: 10 – 49

Founded In:2011

Location: california
3.Nomtek:
Nomtek is an innovation-driven software house founded in 2009 with offices in Poland, Germany, UK, and the US.
As a company, we focus mostly on mobile app design and development and also on Augmented and Mixed Reality products. We do that for startups, mid-companies, and big players. We have been successfully building mobile solutions since the 2nd iPhone and AR/XR products from 2017.
With over 10 years of experience, we are the real experts on the matter, where we have delivered 200+ applications!
Hourly Rate: $50 – $99 / hr

No. of Employees: 50 – 249

Founded In: 2009

Location: Poland
Arka Softwares is an ISO 9001:2015 certified and industry-leading web and mobile development solution provider company with 100+ passionate developers and designers, based in Jaipur, India, having offices in, USA, UK, and Australia. We have been helping our consumer-oriented clients to drive business with our innovation-driven and contemporary web and mobile app solutions since our establishment in 2010.
So far, we have successfully delivered 600+ projects to our 450+ happy clients from ambitious start-ups to Fortune 500 companies with our world-class quality of digital products that minimize modern business challenges and clear the path for future opportunities and possibilities.
We incorporate not only conventional but also our proprietary research to invent exceptional mobile applications that work for you and automate entire business while making it accessible anytime and from anywhere. Our fanatically-driven mobile app developers and designer leave no stone unturned to offer you mobile apps and support services that go beyond your expectations.
Hourly Rate: < $25/hr

No. of Employees: 50 – 249

Founded In:2010

Location: United States
Dot Com Infoway is a globally recognized app development and marketing company. We manage all your IT, development, and marketing needs, so you can just focus on your core business.
Dot Com Infoway's services start right from the concept stage to span business consultation, market research, product development, multi-platform marketing and spreads through server and customer support activities. 
With over 20+ years of industry experience in IT, we know exactly what it takes to create an engaging application that connects with the hearts and minds of your audience. We have expertise in developing apps across platforms, including Android, iOS, and Windows. We also design high-performing enterprise apps to streamline operations and optimize the supply chain for businesses.
Dot Com Infoway has been a leader in creating user-centric, functional business & marketing solutions ever since 2000. We serve B2B & B2C companies with the aid of our multi-channel approach and focus on delivering outstanding results. Our internet marketing services deliver exceptional outcomes & exceed expectations.
We provide a consulting session, during which we will do a quick audit of the various aspects of your online presence and let you know how digital marketing can help you boost your business.
App marketing is another domain that we specialize in. Our mobile app marketing service team delivers robust app marketing strategies to make your app reach billions of users and offer high returns on your marketing spend. 
Hourly Rate: < $25 / hr

No. of Employees: 50 – 249

Founded In: 2000

Location: India
6.STRV:
STRV is a software design and engineering company. Launching 70+ digital solutions every year, we stand out not with a wordy promise, but with a bulletproof track record.
We've had 25+ apps featured in app stores and have won over 20 design awards. Since 2004, we've built digital products for pioneers such as Boosted Boards, The Athletic and ClassDojo. Our first-class talent has been plugged into companies like Microsoft and Rich Uncles. And both Deloitte and the Financial Times have placed us on their fastest-growing companies list – twice.
We currently work out of Los Angeles, San Francisco, London and Prague – providing our clients with an international team of 200+ experts that always deliver.
Hourly Rate: $100 – $149 / hr

No. of Employees: 50 – 249

Founded In:2004

Location: Venice
7.Swenson He:
Swenson He is a passionate team of skilled professionals that designs and engineers custom mobile and web software solutions. As a full-service firm, we provide product guidance, technical strategy implementation and ongoing support for enterprise and funded start-ups.
We consistently deliver superior results by focusing on our client's success, keeping the user experience at the center of all we do. We are driven by the philosophy that strong mobile technology enhances lives in meaningful ways. It is our goal that each one of our projects advances this cause.
And our award-winning solutions have made us a top-rated firm with expertise in Media & Entertainment, Fintech & E-commerce, Healthcare & Fitness, and Internet of Things (IoT).
Hourly Rate: $150 – $199/hr

No. of Employees: 10 – 49

Founded In:2014

Location: United States
8.Quytech:
Quytech is an award-winning Custom Mobile Apps Development, Augmented Reality / Virtual Reality, Artificial Intelligence, Blockchain and Game Development Company having extensive experience of consulting & developing various Immersive & Mobility solutions that are being used by the number of customers globally across the industry.
We are working with various industries including Ecommerce, Healthcare, Training & Development, Retail, Real-estate, Entertainment, Education, Manufacturing, FMCG and many more. We have successfully delivered 500+ projects on different domains and having client base across the globe including US, Canada, UK, and European countries
Hourly Rate: < $25/hr

No. of Employees: 50 – 249

Founded In:2010

Location: United States
9.XcelTec:
XcelTec is an enterprise solution providing company specializing in software outsourcing and offshore software development. We are specialized with Microsoft technology, e-commerce, mobile commerce, mobile development and open source technology. A majority of our clientele are from USA, Australia, and European regions. 
XcelTec is established with a mission of "Delivering Excellence in Technology" by consistently transforming client's need into innovative & worthwhile solutions.
 XcelTec maintains transparency, satisfaction level & integrity with our valuable clients by building the pillar of work ethics & continuous innovation. We take great pride in saying that we are successfully leading by way of our mission.
Hourly Rate: < $25 / hr

No. of Employees: 50 – 249

Founded In: 2016

Location: India
Konstant Info is one of the highest rated Web and Mobile App Development Company across India & USA. With more than 2500+ happy customers worldwide, and having delivered 3500+ successful apps, we are constantly driving our efforts towards building long-lasting relations over past 16 years. We have served 30+ industries, both large Enterprises as well as by start-ups for building swift and agile apps that are highly performant and efficient in cost.
Hourly Rate: < $25 / hr

No. of Employees: 50 – 249

Founded In:2003

Location: India