Top 10 Big Data Companies – September 2020
Finding for Big Data Analytics Companies? There are several companies that claim to be the best in this domain. can be a difficult job to find the right one. Here is the list of the best business intelligence and big data analytics consulting companies for you to review.
A far better option is going through the listing on our directory. Here we have listed the "Top 10 Big Data Analytics agencies".Our team has undergone a set of research parameters such as – expertise in AI  development, years of experience, client reviews, and online reputation.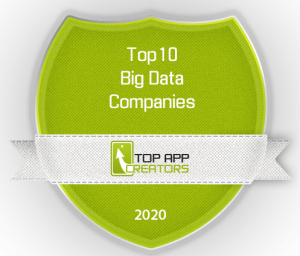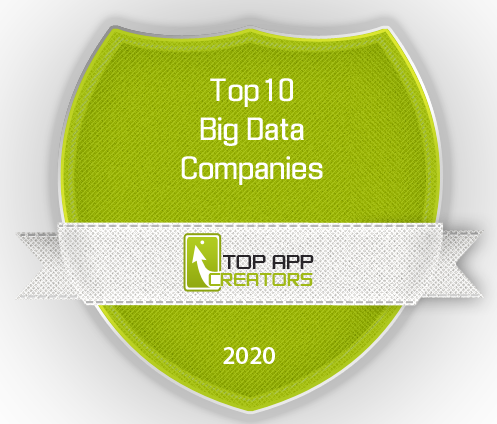 1.Jelvix:
Jelvix is a global technology consultancy assembling top-notch engineering teams for innovation-driven businesses worldwide. We serve as a technology partner leading digital transformation for best business outcomes. Having a wide range of expertise, we accelerate our clients' growth for different industries, including logistics and transportation, healthcare, financial services, retail, and more.
Hourly Rate: $25 – $49 / hr

No. of Employees: 250 – 999

Founded In: 2011

Location: Ukraine
Loginworks Softwares Inc incorporated in 2006 to build brands over the internet. Our core competencies lies in data services which include data analytics, business intelligence, ETL, Big Data, Power BI, Google Data Studio, data warehousing, data visualization, and reporting.
Hourly Rate: $25 – $49 / hr

No. of Employees: 50 – 249

Founded In: 2006

Location: Richmond, VA
3.GetInData:
Founded by former Spotify data engineers in 2014, GetInData consists of a team of experienced and passionate Big Data veterans with proven track of records.
Our mission is to help data-oriented organizations to succeed using open-source and cloud technologies such as Flink, Kafka, Spark, Hadoop, Google Cloud Platform by providing outsourcing, consulting, and training services. Our main specialty is real-time stream processing.
Hourly Rate: $50 – $99 / hr

No. of Employees: 10 – 49

Founded In: 2014

Location: Poland
Transforming Business Through Advanced Data Analytics
In today's competitive market, many companies struggle with how to strengthen customer relationships, increase revenue, and differentiate their business. How can businesses leverage vast amounts of customer data from enterprise-wide feedback channels and public sources such as social media, to meet these challenges and achieve key objectives? Solving these complex business problems through sophisticated data science and advanced analytics is a company called Beyond the Arc.
Hourly Rate: $200 – $300 / hr

No. of Employees: 10 – 49

Founded In: 2001

Location: California
5.Light IT:
Light IT is a Data Science company that provides innovative software solutions for startups and enterprises. We offer more than just software development, we focus on clients' needs, go deep into requirements to suggest improvements, plan our workflow to reduce the budget, and never miss the deadlines.
For over 14 years on the market, we have delivered 500+ custom solutions for companies from Europe, the United States, Canada, Japan, China, and many others.
Hourly Rate: $25 – $49 / hr

No. of Employees: 50 – 249

Founded In: 2006

Location: Ukraine
6.Trianz:
Trianz simplifies digital evolutions through effective strategies and excellence in execution. Collaborating with business and technology leaders, Trianz helps formulate and execute operational strategies to achieve intended business outcomes by bringing the best of consulting, technology experiences, and execution models.
Hourly Rate: $150 – $199 / hr

No. of Employees: 1,000 – 9,999

Founded In: 2001

Location:  California
7.SPEC INDIA:
SPEC INDIA is an ISO/IEC 27001:2013 company with 30+ years of established experience. We specialize in Custom Software Development, Web & Mobile Apps Development, BI & Analytics Solutions, Automation & Security Testing, Legacy Software Migration, Product Engineering, and IoT Solutions.
Hourly Rate: $150 – $199 / hr

No. of Employees: 1,000 – 9,999

Founded In: 2001

Location:  California
8.cBEYONData:
cBEYONData is a professional services firm focusing on Business Analytics, Data, and Visual technologies and implementations. Our team of highly experienced consultants will successfully design, execute, and guide you through the implementation of your solution. With more than 20 years of experience in the business intelligence arena, we know the key to a successful implementation is to tailor the solution to the customer's specific needs (requirements).
Hourly Rate: $100 – $149 / hr

No. of Employees: 50 – 249

Founded In: 2010

Location:  Lorton, VA
Indium Software is a technology solutions company with deep expertise in Digital and QA. We have over 20 years of experience, serving 350+ clients across Startups, Fortune 500 companies, and Global enterprises. We've been serving customers in North America, India, APAC, Europe, and South Africa. We operate through our registered offices in New Jersey, Cupertino, Singapore, and Kuala Lumpur. 
Indium Software's mission is to provide customer-centric high-quality technology solutions that deliver business value.
Hourly Rate: < $25 / hr

No. of Employees: 1,000 – 9,999

Founded In: 1999

Location:  Cupertino, CA
10.Oxagile:
Since 2005, Oxagile has been tooling up SMEs and high-profile corporations with a skilled engineering talent across all major platforms and tech domains. Today, we are focused on building robust platforms for video streaming, WebRTC, big data, business intelligence, as well as AI-powered computer vision solutions.
What We Do
Custom Software
We provide end-to-end custom software services with a focus on online video management and delivery, adtech, real-time communication, eCommerce, eLearning, big data, and business intelligence.
Hourly Rate: $50 – $99 / hr

No. of Employees: 250 – 999

Founded In: 2005

Location: New York